Please consider supporting one of these trustworthy organizations, dedicated to providing compassionate care and services to elders in the Bay area. Your support will help individuals and communities stay connected, plan ahead, and work to navigate the new challenges of COVID-19.
Supporting our Healthcare Workforce in SF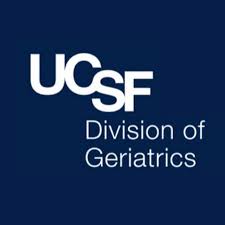 UCSF Division of Geriatrics
Our Division of Geriatrics is on the front lines delivering care for our older adults and working directly with our community partners to provide care for our communities. Private philanthropy is critical to the transformation of geriatrics. The waiting lists are long for all UCSF geriatric clinical programs. The need is great and far outstrips our resources to recruit and support talented trainees and faculty, or to expand geriatric education and research programs.
Read about how our Faculty and Staff are actively responding to the coronavirus (COVID-19) outbreak.
Read weekly division updates from our Chief to learn what about what is happening across our division.

San Francisco General Hospital Foundation
ZSFG is currently on the front lines of a constantly evolving public health crisis. With a dedicated team and trusted emergency protocols in place, the hospital is prepared to care for all San Franciscans. In response to the growing needs at ZSFG, the Foundation has launched the ZSFG COVID-19 Fund. This fund was designed to support hospital administration with whatever they need today, tomorrow, and in the future to care for our city.
The ZSFG COVID-19 Fund will be put towards projects such as: medical supply purchases; increased testing capabilities; building/space reconfiguration; support and care for hospital staff and their families; and support for patients.

Personal Protective Equipment for health professionals fighting COVID-19
If you have any of the PPE requested by our hospitals, please contact or visit the sites linked to see if they are currently accepting donations.
Alzheimer's Support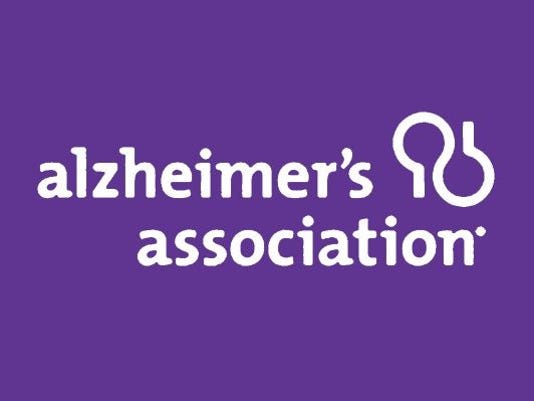 Alzheimer's Association
The Alzheimer's Association leads the way toward ending Alzheimer's and all other dementia. Donate today so we can continue accelerating critical research and providing 24/7 support during this global emergency and beyond.
Food Access

Meals on Wheels
Seniors need our help more than ever. Donate to give local programs the resources they desperately need to keep seniors safe amid COVID-19.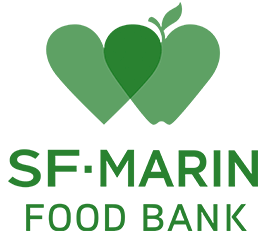 SF Marin Food Bank
Please consider donating to the SF Marin Food Bank. 94% of all donations go directly to their programs where every $1 provides 2 meals.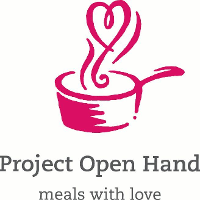 Project Open Hand
Project Open Hand is a 501(c) (3) tax-exempt charitable organization. In accordance with IRS regulations, contributions are fully deductible to the extent allowed by law. EIN 94-3023551.
Legal Services/Planning Ahead:

UC Hastings Law San Francisco / UCSF Consortium
The Medical-Legal Partnership for Seniors Clinic (MLPS) is an innovative, award-winning clinic at UC Hastings. The clinic partners with UCSF and the San Francisco VA Medical Center to provide advance health care, estate planning, public benefits, and wrap-around legal services to older adult patients. Please considering donating to provide support for this program.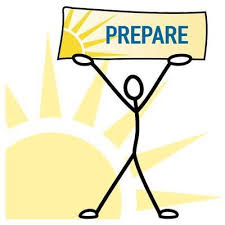 PREPARE for your Care
PREPARE is a step-by-step program with video stories to help you:
Have a voice in YOUR medical care

Talk with your doctors

Give your family and friends peace of mind

Fill out an advance directive form to put your wishes in writing.
With your help, keep PREPARE available for those who need it most.
When you click on the donate button at the bottom of this page, a secure page will open in a new window.
Justice in Aging
Justice in Aging is a national organization that uses the power of law to fight senior poverty by securing access to affordable health care, economic security, and the courts for older adults with limited resources. Please consider donating so that every older adult can age in Justice.
Staying Connected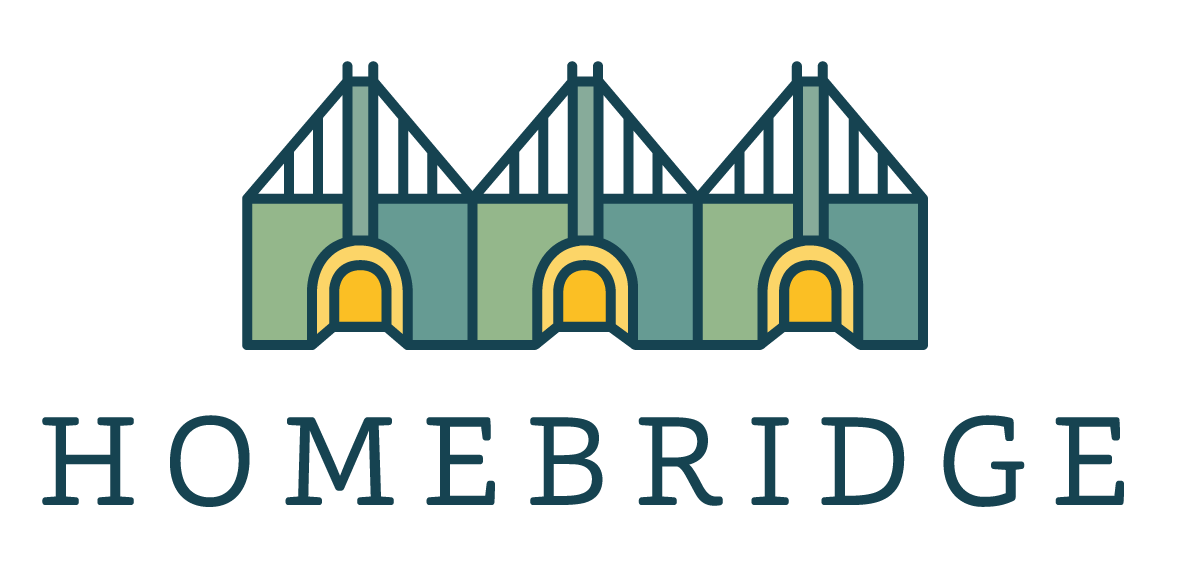 Homebridge
Your generosity will make a difference in the lives of more than 1,500 older adults and adults with disabilities who rely on Homebridge's services and programs.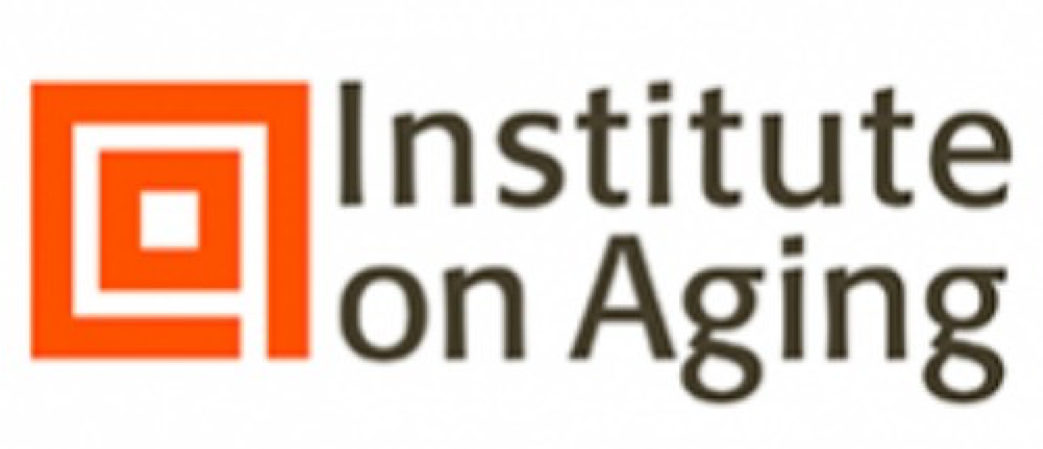 Institute on Aging
In addition to cash contributions, you may make stock grants, car donations, matching gifts through your employer, or shop with AmazonSmile.

Covia (Well Connected)
Covia promotes and cultivates healthy communities for positive aging through an innovative continuum that actively supports the whole person. Your gift helps build healthy communities for seniors and provide life-sustaining services for seniors in need.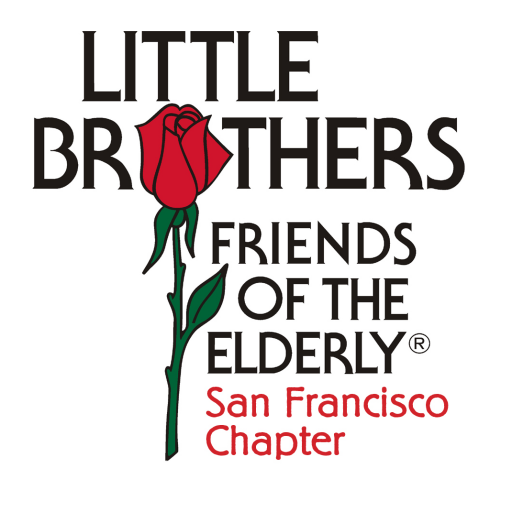 Little Brothers Friends of the Elderly San Francisco
The older adults in our community are vulnerable right now and need your help more than ever. If you would like to help your community by purchasing a care kit for an LBFE older adult, please click here. These kits will be filled with the essentials they need including toiletries, cleaning supplies, and treats. 

Openhouse
Openhouse enables San Francisco Bay Area LGBTQ seniors to overcome the unique challenges they face as they age by providing housing, direct services and community programs.