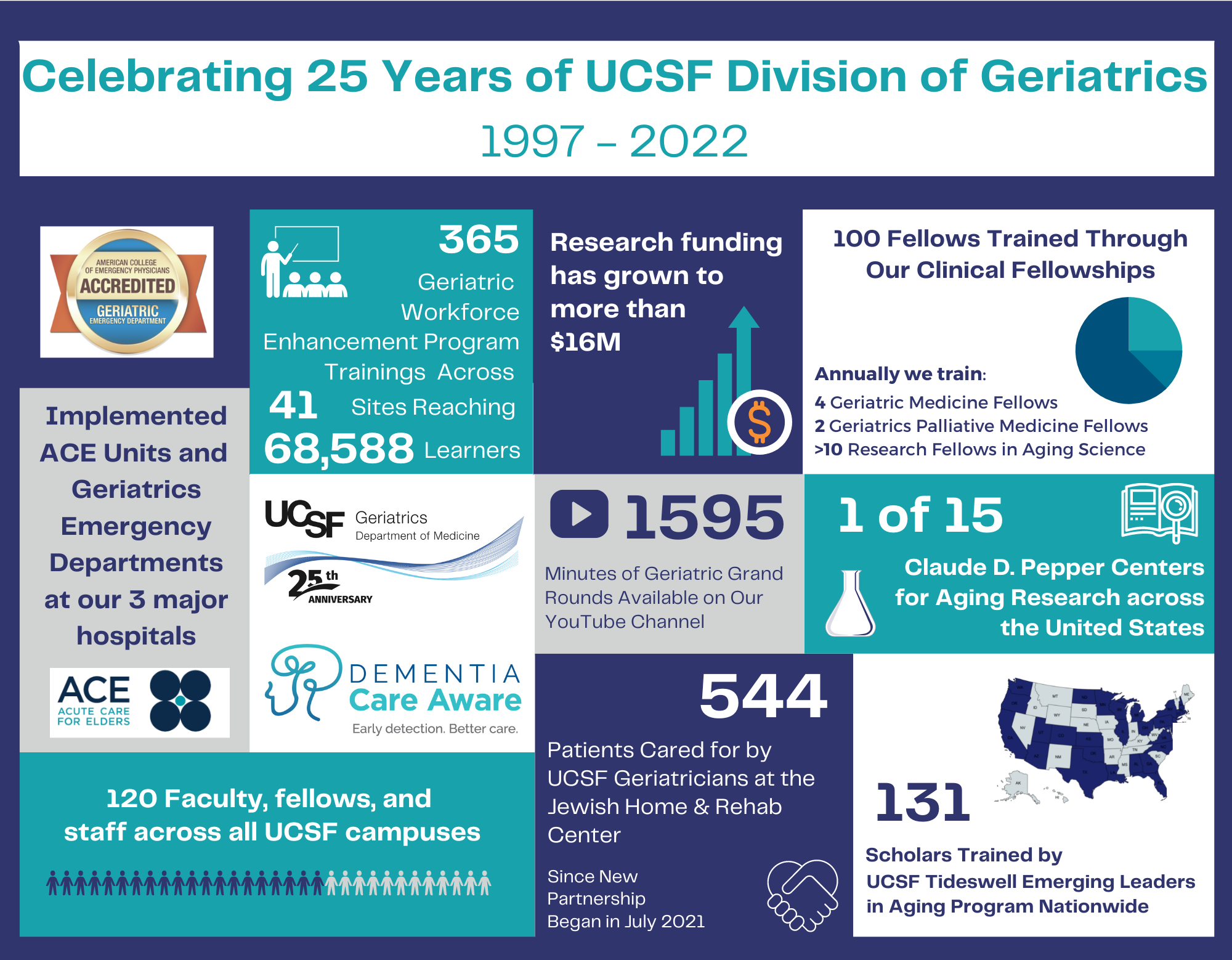 For 25 years, the UCSF Division of Geriatrics has focused on optimizing the health of older individuals and those with serious illness.  We work in the community and on virtually every UCSF campus - Parnassus, San Francisco Veterans Affairs Medical Center, Zuckerberg San Francisco General Hospital, Mission Bay, and UCSF Center for Geriatric Care. 
Click here for our Division's 2022 Year in Review
The Division has grown into a team focused on Education, Patient Care, Research, and Innovations in Geriatrics and Palliative Care.  Today, we are 120 Faculty, Fellows, and Staff whose work is grounded in deep commitment to and respect for older persons. 


Education
Our mission is to improve the care of older patients locally and nationally through outstanding teaching and design of innovative curricula. We train physicians and other health professionals from first year students to seasoned clinicians in settings ranging from classroom to clinic and hospital to home.
Patient Care
We are specialists who provide person-centered medical care that reaches older persons where ever they need it--in hospitals, clinics or in their homes. Dignity, independence and choice are the focus of every healthcare decision.
Research
Our research is grounded in a deep respect for older persons, and a commitment to improving their health, well-being, and quality of life. Our commitment extends to all older persons across the spectrum of the aging experience.
Innovations
The Division of Geriatrics fosters healthcare transformation by finding new ways to improve the health of older persons.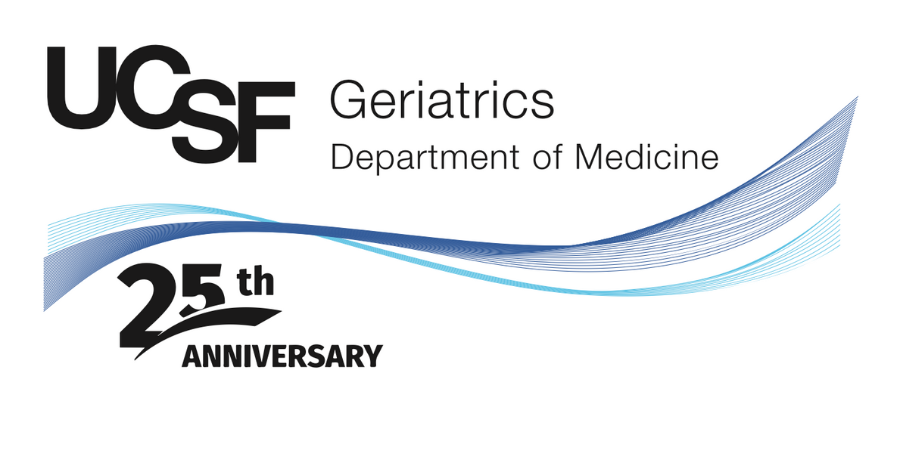 UCSF Division of Geriatrics has become the place people across the U.S. look to for innovations in education, research and clinical care that improve the health and well-being of older people.
Chief, UCSF Division of Geriatrics