Jump to a Section:
Click on the button below to see resources related to the topic.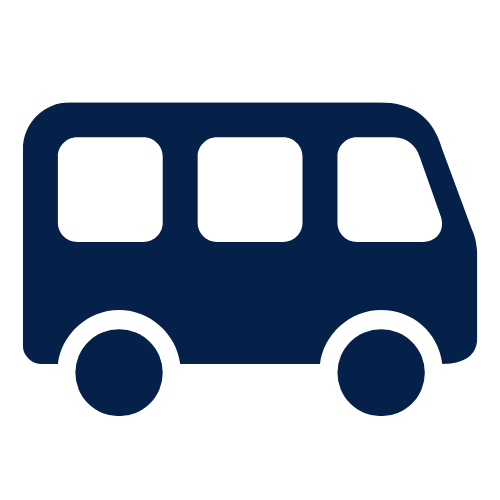 GoGoGrandparent
855-464-6872
http://www.gogograndparent.com
On demand transportation (Lyft or Uber) that can be accessed & monitored without a smartphone.
Can trial for free online, concierge fee $0.27/ min (not including ride)
iTNAmerica- Whistlestop (Marin)
Phone: 415-456-9062
Transportation: 415-454-1098
Whistlestop is an affiliate of iTNAmerica, based in Marin. 
Offers fixed route, shuttle, same-day on-demand, and volunteer driver program transportation service; and information/ referral services
Onward Rides
510-771-7171
https://www.onwardrides.com
Door-to-door assisted rides, round trip or multi-stop, transportation to social activities
SF, Marin, Alameda, and Contra Costa County
Paratransit
415-351-7000 (General information)
415-285-6945 (Dispatch)
https://www.sfparatransit.com
SF Paratransit is a van and taxi program for people unable to independently use or access public transit because of a disability or disabling health condition. In-person intake form/ picture required
Patient needs to arrange their own transportation for the first appointment. Social worker typically completes application
 
Silver Ride
415-861-7433
https://www.silverride.com
Medical appointment pick-ups, door-to-door assisted rides, round trip or multi-stop, great for transportation to social activities
Taxi Dispatch Services with/without Wheelchair Access
See PDF created by SFMTA
Veyo Rides
http://www.veyo.com
Non-emergency medical appt transportation, free if covered by insurance or Medicaid/ Medicare Advantage benefits. We recommend that you reach out to your health insurance plan and ask them about your transportation benefits. They will let you know who manages their benefits, and if it is Veyo rides, they can help you schedule transportation.
Yellow Cab
415-333-3333
https://www.yellowcabsf.com
One-time use taxi vouchers available through social workers. 
Affordable Senior Care
408-559-2810
http://www.affordablesc.com
Serving all the Bay Area counties, Affordable Senior Care provides wheelchair van and gurney services and rates vary based on distance and location. 
Ambulance Service
Person only eligible for ambulance transportation if unable to sit at 90 degrees/ is bed-bound
Bay City Medical Transport
415-610-9214
http://www.baycitymedicaltransport.com
Wheelchair transport starts at: ($150.00) round trip plus $4.50 per mile (local)
Gurney transport starts at: ($350.00) round trip 
Stair chairs are available but rates vary based on weight, distance, and staffing needs. 
Eden Medical Transportation
415-994-1442
http://www.edenmedtrans.com/
Wheelchair, gurney, and stair chairs available. Based in Hayward and mileage rates vary based on distance, weight, and staffing needs
One Access Medical Transport
510-648-2085
http://www.oneaccesstrans.com
Wheelchair and gurney van. Rates and mileage fees vary based on distance and location
Serves the San Francisco Bay Area and Sacramento Area. 
San Francisco Health Plan (transportation in contract with Semax)
415-439-9836
No website available
Complicated system- SFHP pays for transportation but only to medical outpatient appts
 
Trust Medical Transportation
Contact: Tareq 650-799-9921
http://www.trustmtrans.com
Wheelchair transport, gurneys, and stair chairs also available based on weight, distance, and staffing needs
Geriatrics Community Resources webpages managed by: [email protected]