Find Emotional Support and Mental Health Services
Jump to a Section:
Click on the button below to see resources related to the topic.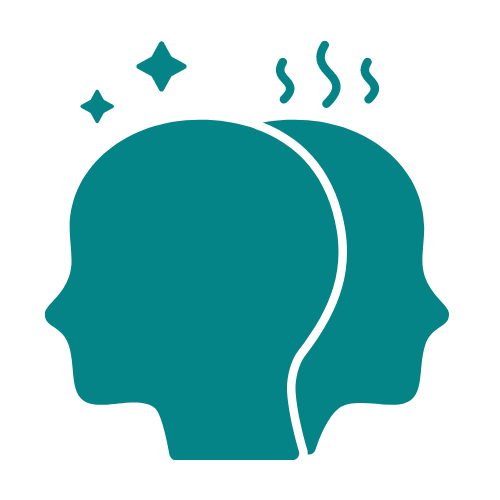 Cathedral of Saint Mary of the Assumption
415-567-2020 Ext 218
Contact: Sr. Esther or Deacon Christoph Sandoval
A free monthly support group is held on the third Wednesday of each month. Join others for support, connection, and prayer. These sessions provide information on the grief process, and tips on coping with the loss of a loved one.
Catholic Charities
St. Gabriel Church
415-564-7882
http://www.cccyo.org
Counseling offered in San Francisco by a M.F.C.C.
Center for Attitudinal Healing
415-331-6161
33 Buchanan Drive
Sausalito, CA 94965
Support offered for people faced with a life-threatening illness and grief. Many ongoing support groups offered. Please call for specific group information and times.
Contra Costa Crisis Center
800-837-1818
[email protected]
Walnut Creek. Offers individual counseling by trained volunteers in clients' homes or at Walnut Creek office. Also provides grief support program for adults, children and teens.
Survivors of Suicide Loss Group
Parent's (Child Loss) Support Group
Heartland Hospice Grief Support
415-472-2637
1050 Northgate Drive, Suite 300
San Rafael, CA 94903
Hospice by the Bay
415-526-5699
http://www.hospicebythebay.org
Offers drop-in grief support groups every Thursday (unless it's a holiday) at 12 pm, near San Francisco's Civic Center.
Institute on Aging
415-855-3508
Grief Group: Eight weekly sessions exploring traumatic loss, including but not limited to loss by suicide, homicide, accident, and/or physical illness. This is a closed group for adults of any age with a structured format for each session.

This is a free drop-in grief group. No commitment - no cost. This is a gentle supportive group that focuses on providing participants with a safe space to tell their story in their own way and at their own pace. You can just come by - no need to make a reservation. The group meets every Saturday from 10:30 - noon at the Institute on Aging, 3575 Geary Blvd, San Francisco.
Contact: Mr. Jacob Brown
Jewish Family and Children's Services Bereavement
415-449-3879
http://www.jfcs.org/find-help/adults-families/grief-and-bereavment
Josie's Place for Bereaved Youth and Families
415-513-6343
[email protected],
Offers open-ended, peer-to-peer grief support groups to children, youth, and their families. Free of charge, all ages (focusing on children/youth and adults with children)
Kara Grief Support
650-321-5272
Serves children, teens, families, and adults
MERI CENTER
https://meri.ucsf.edu/mission-vision
They offer professional education and training for UCSF staff, community/patient education and training, and various workshops.  Advance Directive workshops are a free two-part online workshop with various dates within the upcoming months.
Peer Support Groups: available for children, teens, and parents who are grieving the death of a family member. These groups provide a safe and supportive environment to meet others who have experienced the death of a parent, caregiver, or significant family member by illness, accident, suicide or homicide.
Drop In Groups for Adults: Palo Alto and San Mateo locations
Adult Child Loss Group: 12-week session, intake interview required, no fee, Palo Alto location
Spouse/Partner Loss Group: 12-week session, intake interview required, no fee, Palo Alto location
Suicide Loss Survivors Group: 12-week session, intake interview required, no fee, Palo Alto location
Marin Grief Counseling
415-499-1195
24-hour telephone crisis support, face to face grief counseling for Marin residents, six sessions free of charge.
North Bay Healthcare
707-646-3517
Grief Support Groups: every other Wednesday in Fairfield, 12-1 pm, free of charge
Loss Due to Suicide Support Group: every other Monday from 6-7:30 pm, free of charge
Journey Through Grief Group:  for adults who lost a loved one in the last three months. This is an eight-week series that meets every Tuesday from 6-7:30 pm at the Bereavement Center in Green Valley
Supporting Parents After Loss: Friendship and understanding for parents experiencing grief for the loss of a pregnancy or infant. Meets the last Wednesday of each month from 6 to 7:30 p.m. at North Bay Medical Center Annex Building in Fairfield.
Pathways
888-755-7855,
Oakland. Offers a grief support group and individual counseling.
Sutter Health Bereavement & Grief Support – San Mateo
650-685-2806
Offers multiple groups for adults, kids, and teens Contact: Randi Wren MA, Bereavement Coordinator, Counselor, Chaplain
Sutter Health Bereavement and Grief Support – Santa Rosa
707-535-5780
Multiple groups for children, teens, young adults, and adults.
Sutter VNA and Hospice
510-450-8596,
Emeryville, Oakland, San Leandro Offers grief support groups, art therapy and remembrance services.
The Crisis Support Services Agency
800-260-0094
Offers multiple groups:
Grief Support Group: People over 18, for general loss (non-specific)
Loss Due to Suicide Group:  designed to aid those who have lost a loved one to suicide.
Homicide Survivors: This group provides support, coping strategies and a safe outlet for those who have lost a loved one to homicide.
The Living /Dying Project
415-456-3915
http://www.livingdying.org
Non-denominational spiritual support for those faced with a life-threatening illness and their families. 'The Next Step Program' is a four-week, introductory program for persons who are newly diagnosed with a life -threatening illness. Clients will learn skills to cope with stress and begin the journey of spiritual healing. The 'Open Circle Program' provides one to one support for a person with a life-threatening illness. Support is also available to our client's caregivers.
Washington Hospital Grief Support Group
510-745-6569
Fremont; no fee drop-in group, Thursdays 7-8:30 pm
Zen Caregiving Project
(415) 913-7682
[email protected]
https://zencaregiving.org/who-we-are/
Zen Caregiving Project is a non-profit organization based in San Francisco, California with over 30 years of experience in practicing and teaching mindfulness-based, compassionate caregiving. We offer courses, workshops, and training for professional, family, clinical, and volunteer caregivers. Through our work, we provide a context for public discussion of caregiving, loss, and death.
The International End Of Life Doula Association (INELDA)
https://www.inelda.org/about/
INELDA is a non profit that is dedicated to bringing deeper meaning, understanding and most of all comfort to those that are in end stage of life and their loved ones. 
Get Help with your basic needs for crisis relief, housing, food, medications, safety and more.
Crisis Relief and Mental Health: People to help during crisis and distress.
If you are suicidal, please call 911. People are ready and waiting to help.
National Mental Health Services Administration Disaster Distress Helpline: 1-800-985-5990. Call or Text. The Institute on Aging Friendship Line:  1-800-971-0016. If you need a friendly voice or support, The Institute on Aging Friendship Line is available 24/7 year-round in English, Spanish, Mandarin and Cantonese.
The Disaster Distress Helpline: 1-800-985-5990. A 24/7, 365-day-a-year, national hotline dedicated to providing immediate crisis counseling for people who are experiencing emotional distress related to any natural or human-caused disaster including COVID-19.
Managing your anxiety & managing your time: by the National Mental Health Services Administration. For additional coping strategies:
Managing your stress in this anxious time
Quick stress relief guide: using your senses to feel better
Guided imagery for destressing and self-care, audio and video
Enhancing wellness during coronavirus
12 free stress relief apps
San Francisco Benefits and Resources Hub: 1-415-355-6700 by the Department of Disability and Aging Services (DAS). The DAS Hub can also connect you to In Home Supportive Services, Adult Protective Services, case management, and home-delivered meals, as well as the emergency volunteer services that DAS has put together for people who are COVID positive or must shelter in place and don't have a support system.
Hearing and Speech Center for Northern California: San Francisco Office: 415-921-7658
Self-Help for the Elderly: San Francisco: 415-677-7600. Provides assistance and support to seniors in the San Francisco area.
Resources from UCSF Primary Care Services
Central City Older Adult
415-558-5900
No website available.
Seniors 60+ living in the Tenderloin and SOMA. Medi-cal only. Best to call first to schedule an appointment. Usually with a Social Worker within one week. Medications within one month.
Center for Somatic Psychotherapy California Institute of Integral Studies Counseling Center
415-217-8895
Specializes in body-oriented, psychodynamic, and developmental approaches. Therapists work with a variety of life's challenges including: Relationship issues, psychosomatic issues, life transitions, depression, anxiety, stress, grief and loss, trauma and abuse, and personal growth. Long term and brief counseling and psychotherapy for adults, adolescents, children, individuals, couples, families. Counseling and psychotherapy in partnership organizations, mental health consultations. Fees are structured on a sliding scale based on income or resources.
Chinatown North Beach Mental Health Services
415-352-2000
No website available.
Languages: Vietnamese, Laotian, Chinese, Mandarin, Shanghainese, Hakka, Toishanese, Cambodian, Italian
Individual therapy, socialization program, acupuncture, medi-cal only. Drop in will see a person right away (officer of the day) Call to arrange appointment within one week.
City and County of San Francisco Human Services Agency
415-557-5000
http://www.sfhsa.org
Offers a variety of mental health services
Takes Medi-Cal
Crisis Counseling
415-752-3778
Institute on Aging Friendship Line
http://www.ioaging.org/collborations-elder-protection/center-for-elderly-suicide-prevention
24 hour crisis counseling and medication reminder service. For languages other than English call ahead and someone who speaks the 2nd language will call patient back later in the week. No cost.
Curry Senior Center
415-885-2274
http://www.curryseniorcenter.org/what-we-do/behavioral-health/
Trained in geriatric behavioral health, our counselors foster dignity and respect for seniors in the home-like atmosphere of our Center. Referral to and coordination with mental health services for seniors dealing psychosocial challenges such as: aging, grief and loss, depression, substance abuse.
Substance abuse program offers counseling and referral for seniors 55 and above. They must be receiving Primary Care Services to be referred to these programs.
Felton Institute
415-474-7310
http://www.felton.org/social-services/seniors
(Formerly known as Family Service Agency)
Languages: Chinese, Russian
Senior peer counseling program (SPC) services are available to clients free of charge. Medi-cal only 7-10 days to see a counselor for initial intake.
Institute on Aging (IOA)                    
415-750-4111 (Contact: Jenny Yen, Psychotherapist)
http://www.ioaging.org
3575 Geary Blvd
PhD level interns $60/ session
Home visiting psychologists: Private pay only
Institute on Aging (IOA)
415-750-4111
http://www.ioaging.org/services-for-elders-and-caregivers/psychological-services
Sliding scale, call for insurance info. Therapy at home or in office. Depression, anxiety, stress, trauma, grief, pain management. Varies during academic year. Usually no waiting list. Services provided by supervised Graduate student interns.
Jewish Home for Aged Acute Psychiatry Inpatient
415-334-2500
http://www.jhsf.org/
Geriatric Unit 55+. Medicare, private insurance or self-pay. Call to find out which insurances are accepted.
Langley Porter Inpatient Psychiatry Inpatient
415-476-7430
http://www.psych.ucsf.edu/lpphc/adult
Medicare, private pay or self-pay. Call to find out which insurances are accepted. Depending on bed availability.
Residential Treatment (SF) Senior Mental Health
Carroll House and Rypins House
415-821-0697
http://www.progressfoundation.org/services/
Must be able to walk up 30 stairs. Axis l Diagnosis Mental Illness required. Authorization DPH Placement #415-759-2171
Medi-Cal required San Francisco Residents only. Authorization can take up to one week. Beds are prioritized for SFGH and DPH patients. Wait time can be several weeks.
Richmond Area Multi-Service (RAMS)
415-668-5955
http://www.ramsinc.org/afi.html
Languages: Cantonese and Mandarin
Medi-cal only
Saint Francis Memorial Hospital Inpatient
415-353-6230 (Inpatient Unit)
888-588-9998 (Toll free)
http://www.saintfrancismemorial.org/
Medi-Cal and Medicare. Private insurance or self-pay. Call to find out which insurances are accepted. Depending on bed availability.
San Francisco General Hospital SFGH /Psychiatric Emergency Services (PES) Inpatient
415-206-8125
http://psych.ucsf.edu/sfgh
Uninsured, med-cal, Medicare. Call to find out which insurances are accepted. PES evaluates patients and transfers to other hospitals as needed.
SF Department of Public Health
415-255-3737
No website available. Community Behavioral Health Services for San Francisco residents with Medi-Cal (including covered California Medi-Cal)
Southeast Mission Geriatric Services
415-337-2400
No website available.
Languages: Spanish
Medi-cal only.