UCSF Geriatric Inpatient Services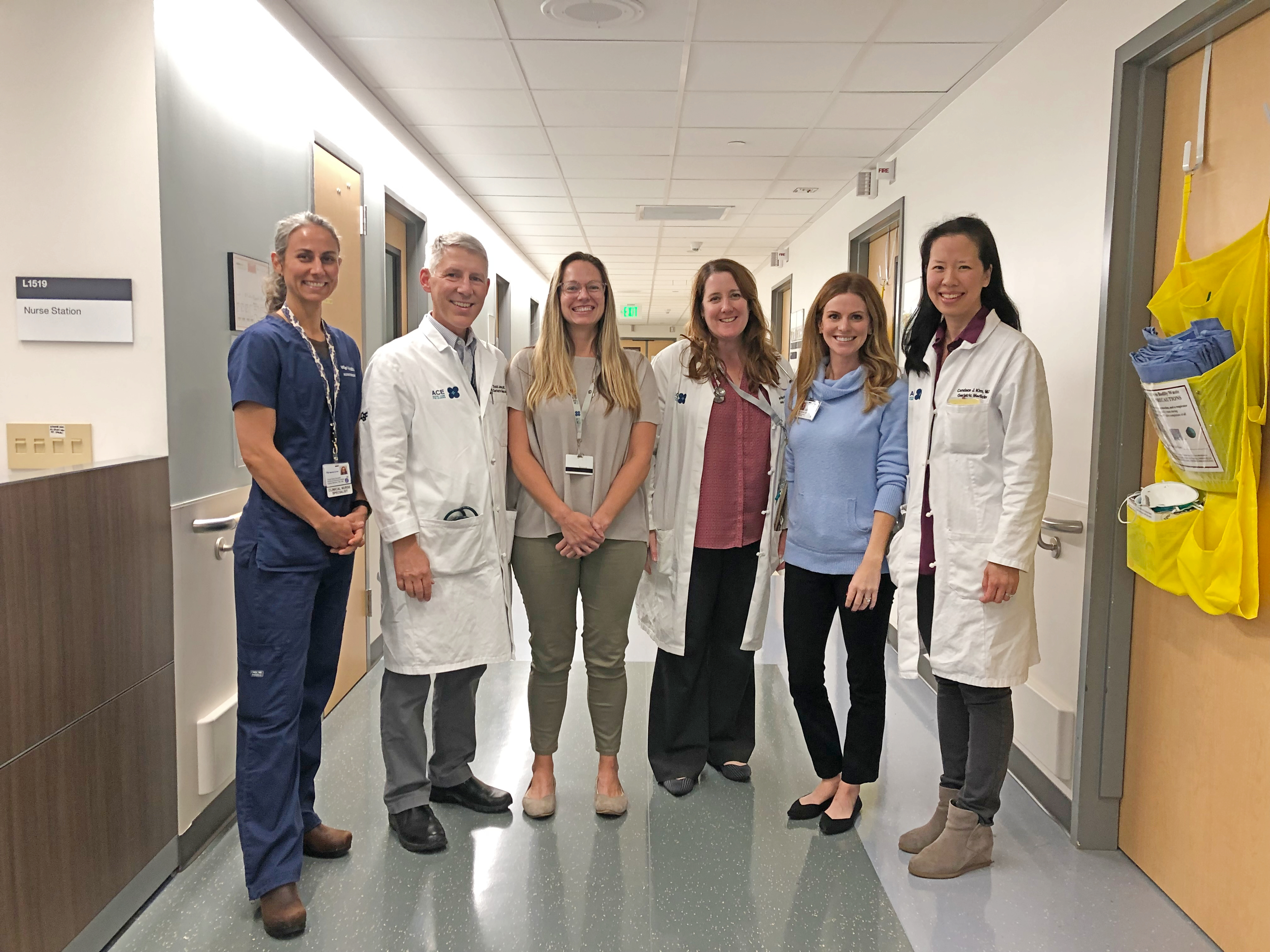 The UCSF Geriatric Inpatient Services include our Acute Care for Elders (ACE) Program, Geriatrics-Orthopedics Co-Management Service and Inpatient Geriatrics Consultation provided at the UCSF Medical Center at 15 Long. 
Our Goal
To improve health outcomes, empower older patients and their families and to enrich the hospital experience through interdisciplinary geriatric medical care.
UCSF Geriatric Inpatient Services
A hospitalization is often associated with fear and uncertainty for older adults and their families.  The geriatric medicine inpatient team works along with hospital admitting services to enhance the care for older adults.  Our team members are leaders in geriatric medicine acute care who are continuously seeking to improve older patients' hospital experience and health outcomes.  We provide education, promote shared medical decision-making and goals of care conversations, and work collaboratively to optimize care transitions.
Our Inpatient Services include:
Acute Care for Elders (ACE) Program Geriatrics-Orthopedics Co-Management Inpatient Geriatrics Consultation
Volunteer
Collaborative Programs
UCSF Hip Fracture Protocol Delirium Reduction Campaign at UCSF Moffitt Long Hospital
UCSF Geriatric Inpatient Services webpages managed by: [email protected]