Acute Care for Elders (ACE) Unit

About Us
The ACE unit at UCSF Parnassus on 15 Long is a specialized medical/surgical hospital unit with a team of nurses, patient care assistants, pharmacists, physical and occupational therapy physicians and advanced practice providers trained to meet the needs of older hospitalized individuals.  Patients admitted to this unit will have their care plan reviewed daily on interdisciplinary rounds by this specialized ACE team. They make recommendations for the primary admitting team to improve independence and function, prevent delirium and other potential complications that may occur as a result of hospitalization, and improve transitions of care for elder patients.
 Our Acute Care for Elders (ACE) Team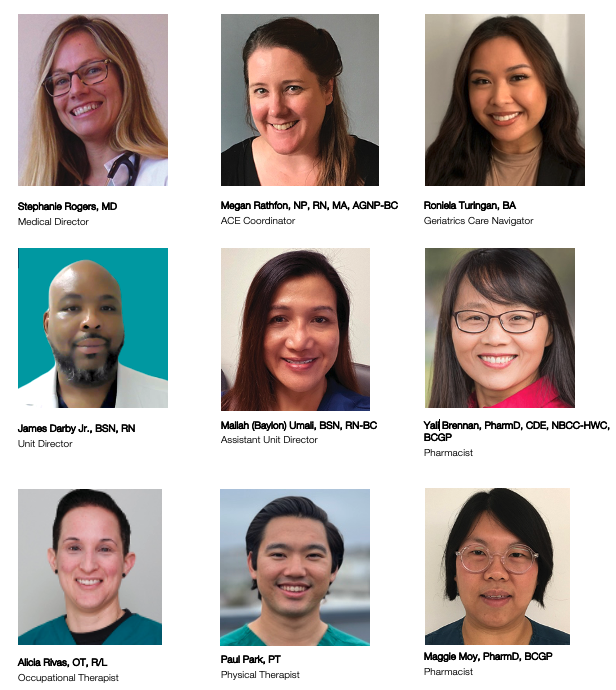 How to Refer
The primary hospital team may indicate "admit to the 15L ACE unit" in the order set comments section upon admission to the hospital or transition from intensive care/stepdown.  While the hospital attempts to accommodate all requests for ACE admission, they are subject to bed availability.
Donations Needed
Due to the COVID-19 Shelter-in-Place, we are currently not accepting donated items.  If you would like to make a monetary donation, please Make a Gift below.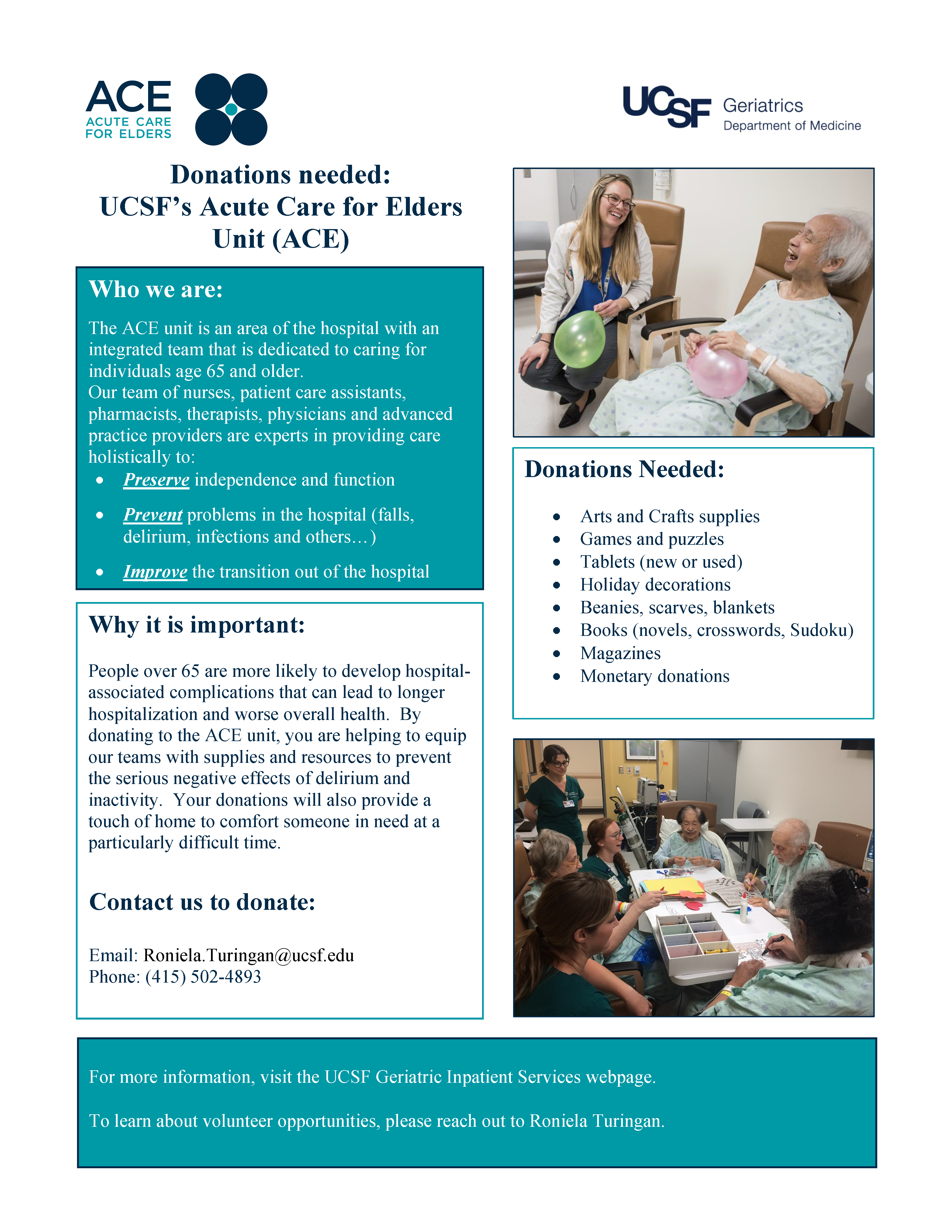 Contact Information
UCSF Geriatric Inpatient Services webpages managed by: [email protected]