UCSF Geriatric Inpatient Services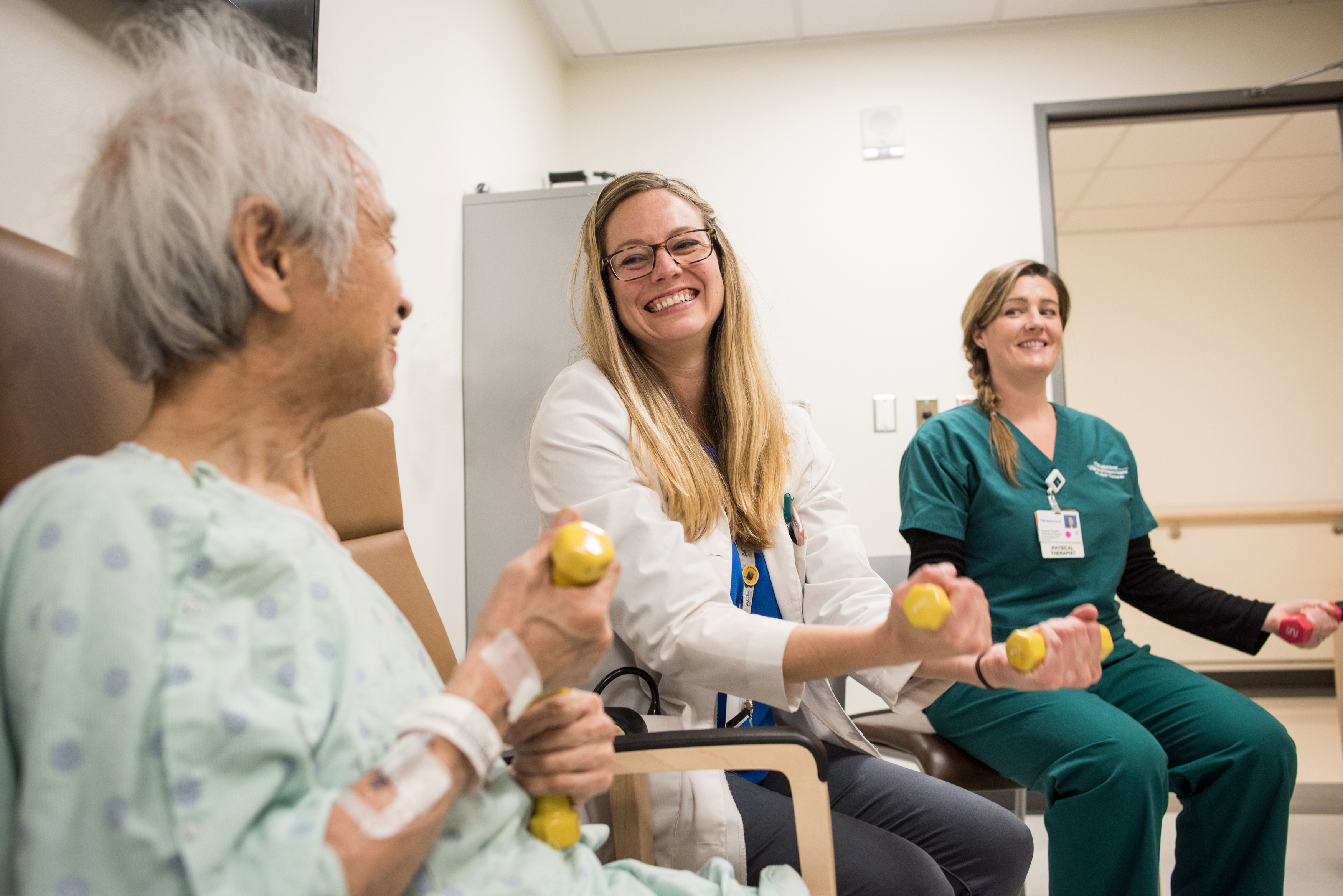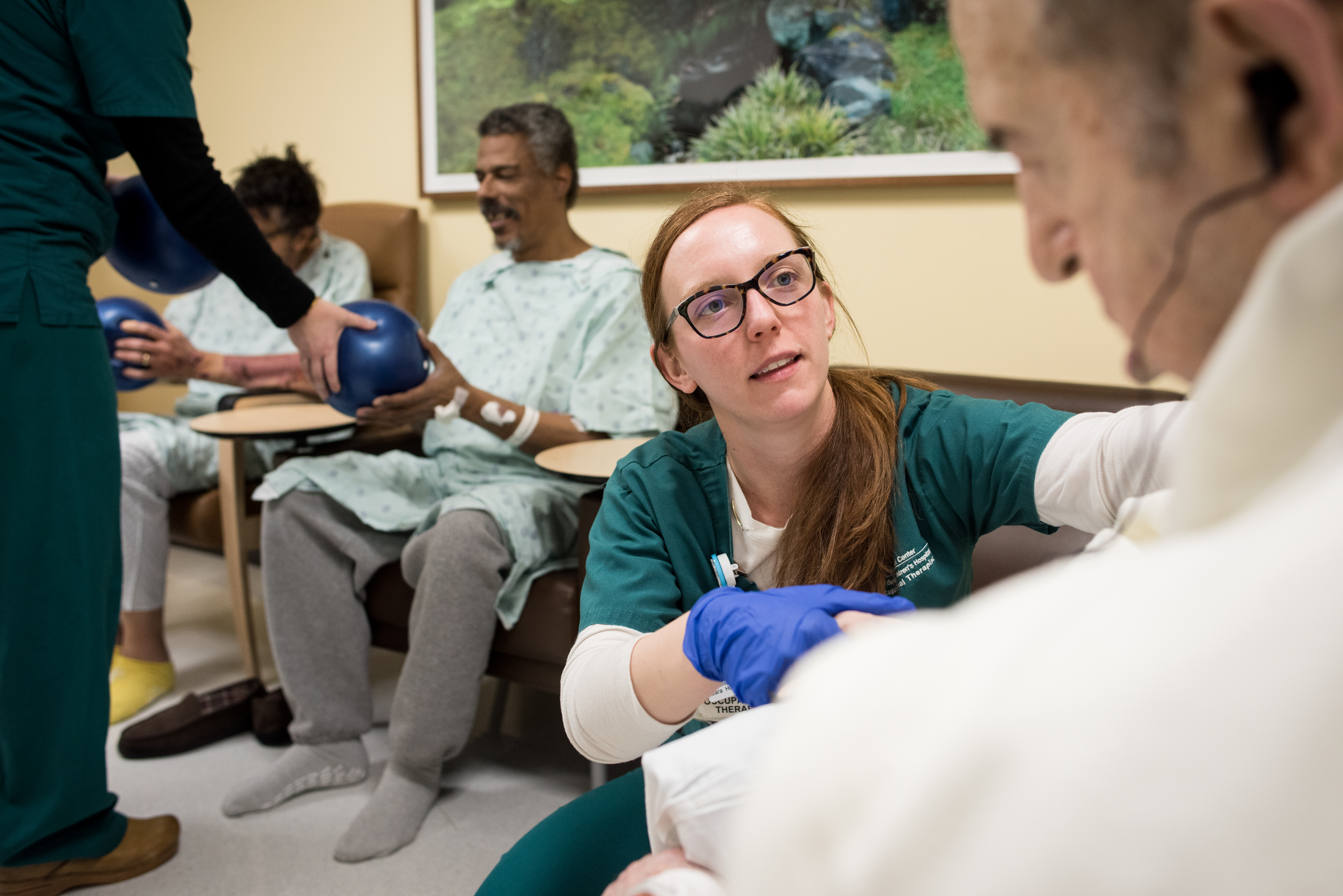 The UCSF Geriatric Inpatient Services include our Acute Care for Elders (ACE) Program, Orthopedic Hip Fracture Co-Management Service and Delirium Reduction Campaign provided at the UCSF Medical Center at 15 Long.
Acute Care for Elders (ACE) Program
The ACE program was established at UCSF to improve the experience of older adults during and after hospitalization. We focus on the unique care needs of older patients. Our team of nurses, physicians, therapists, and patient care assistants have received special geriatric training and work alongside your primary doctors to treat your medical diagnoses. Our goal is to help preserve your independence and keep you physically and mentally active to ensure a smooth transition back to your community upon discharge.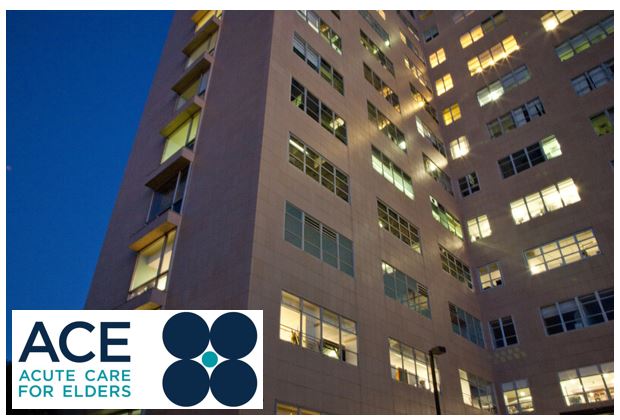 Our Acute Care for Elders (ACE) Team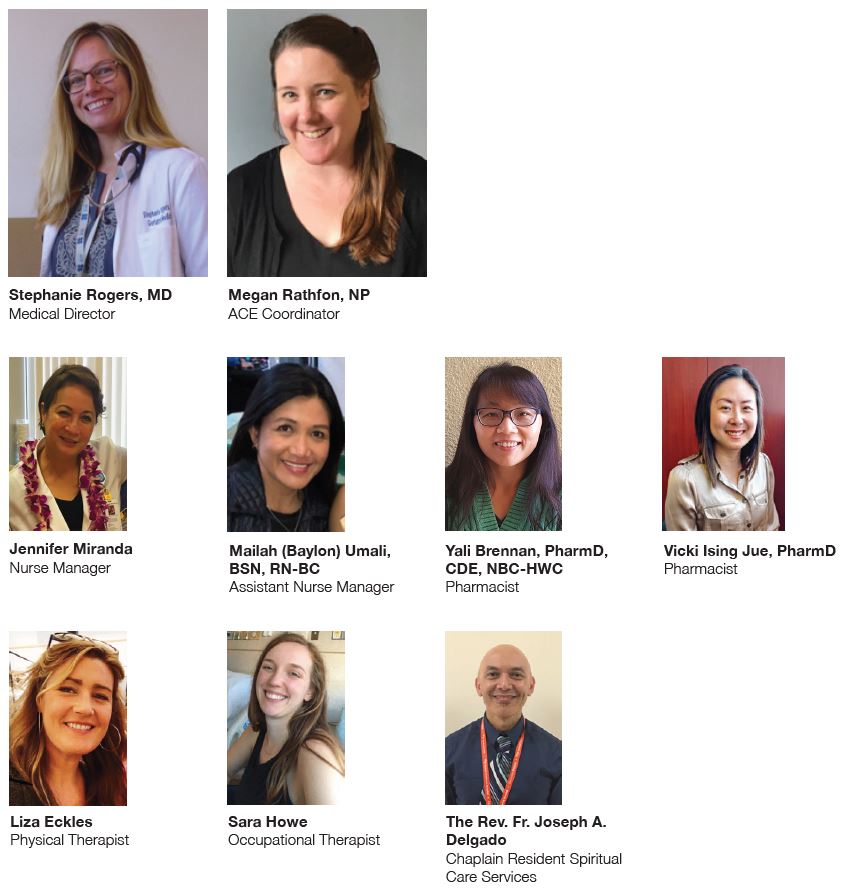 Volunteer
Learn more about the UCSF Geriatric ACE program volunteer opportunities here.
Collaborative Programs
Geriatric-Ortho Co-Management Service at UCSF Moffitt Long Hospital
Delirium Reduction Campaign at UCSF Moffitt Long Hospital
Contact Information